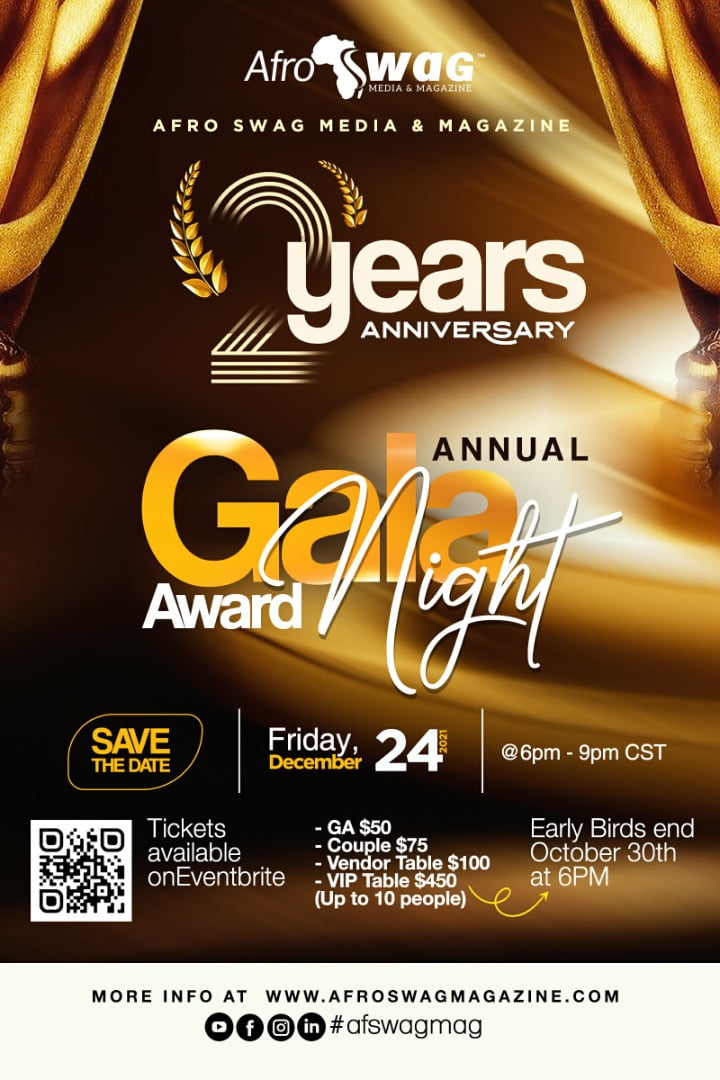 1st Annual Gala Awards Night
Afro Swag Media & Magazine with the goal to highlight the success stories of the Black Diaspora and offer a platform to feature different cultures, ethnicities, traditions … etc On December 24, 2021 will be our first annual gala and awards night. It's also our 2nd year anniversary. The first printed edition of the magazine was published on December 24, 2019.
We have featured more than 71 human interest stories, 60 and counting different organizations, and more than 30 events. Testimonies from our community especially entrepreneurs, show that the magazine's platform, gave them more visibility and exposures to grow their businesses. Why December 24? Many in the Black Diaspora community, being away from home, families, and loved ones, oftentimes find it hard to celebrate the holiday alone, by themselves, uninvited to homes … etc which is unusual in their respective cultures. An event on December 24, will bring them together, especially the international students, to offer them a hot meal among people from the motherland, Africa, sharing and enjoying music and food they grew up eating. At the same time, honors those featured on the cover page of the magazine since it's inception. Theme: The faces of Afro Swag Media & Magazine 2020-2021.
The General Admission ticket sales has ended!