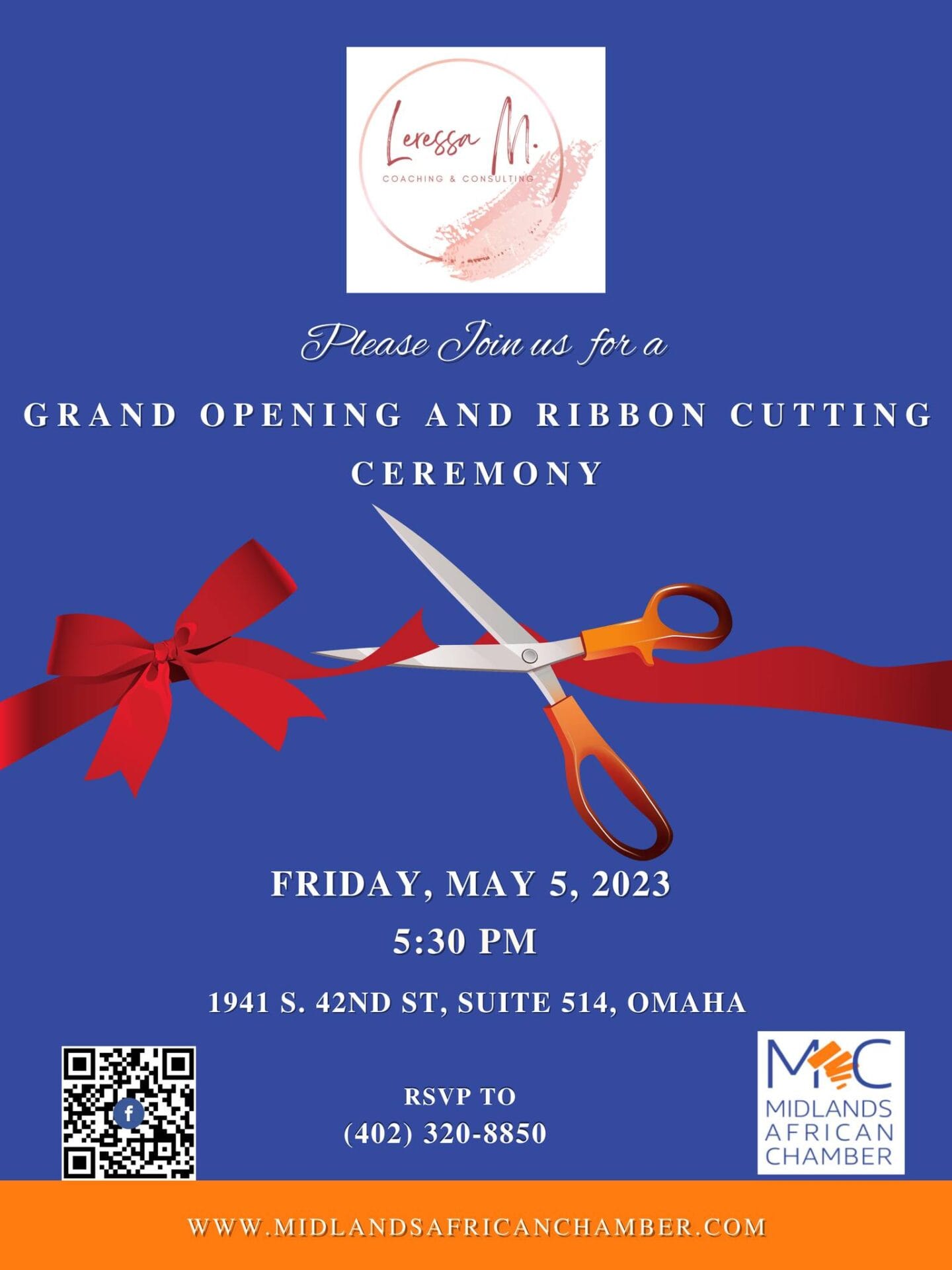 Leressa M. Coaching & Consulting Grand Opening and Ribbon Cutting
Leressa M. Coaching and Consulting is pleased to announce that it will hold a grand opening and ribbon-cutting ceremony for its facility at 1941 S 42nd St, Suite 514, Omaha, NE 68105, on Friday, May 5th, 2023, at 5:30 p.m. The event will be open to the public, allowing attendees to learn more about Leressa M. Coaching and Consulting's services and network with other professionals.
Leressa M. Coaching and Consulting is a Diversity, Equity, & Inclusion firm specializing in Leadership Training & Development. They work with organizations to establish DEI programming or enhance their company culture with equity and inclusion in mind.
Leressa Joiner, the owner of Leressa M. Coaching and Consulting, is a Certified Life Coach, Grief Educator, Consultant, Facilitator, Speaker, and Author. She obtained her Bachelor's Degree in Behavioral Health from Bellevue University and is currently pursuing a Master's Degree in Learning and Talent Development at Midland University. Leressa passionately advocates for women's rights, DEI, financial literacy, grief, and self-care.
The Midlands African Chamber, Inc., will co-host Leressa M. Coaching and Consulting's ribbon-cutting ceremony. For more information, please see the contacts below: [email protected] or call (402) 881-0343.