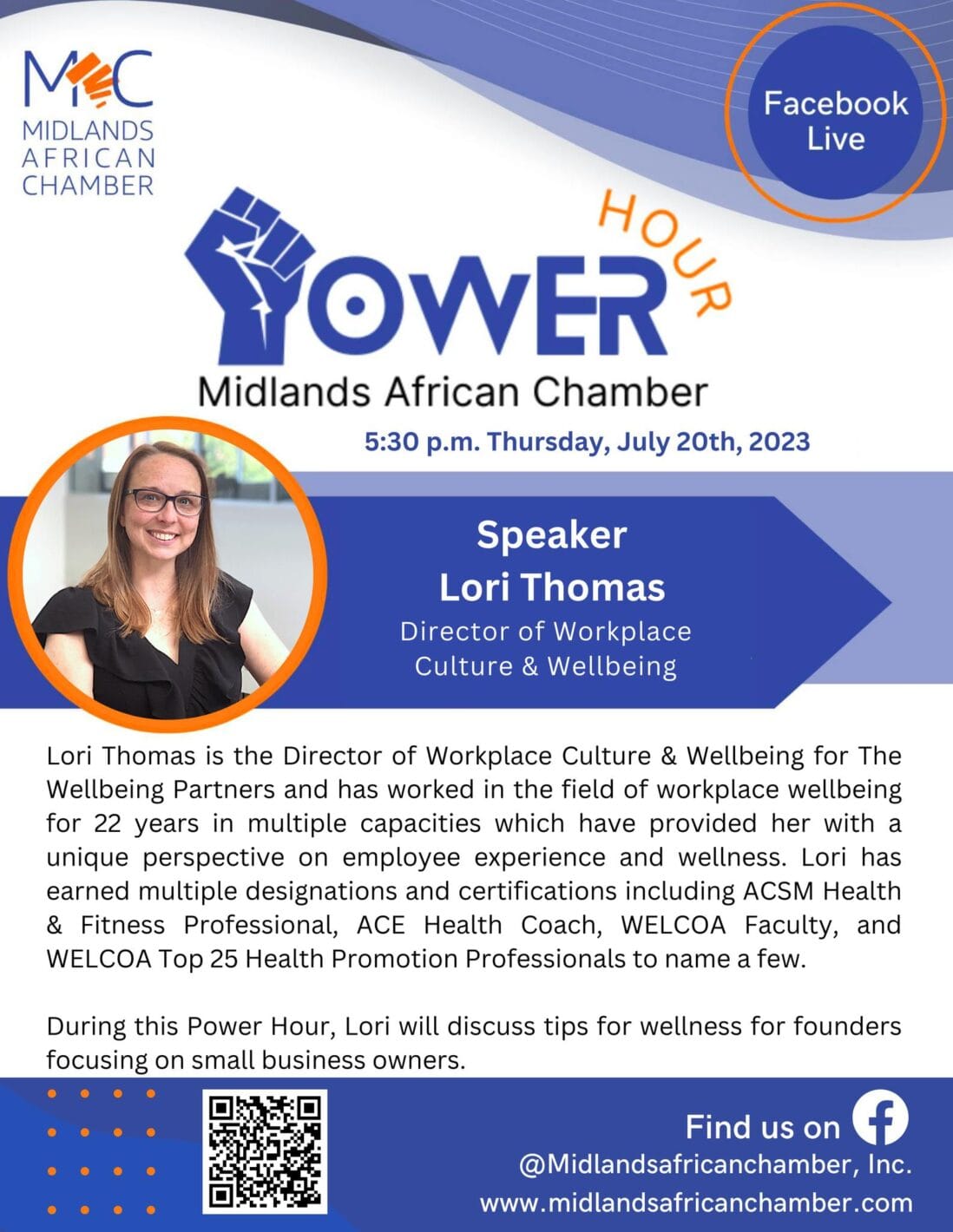 MAC Power Hour – The Wellbeing Partners
Get ready for the upcoming MAC Power Hour!
We're thrilled to team up with the Wellbeing Partners to discuss tips for wellness for founders, focusing on small business owners. Join us on Thursday, July 20th, 2023, at 5:30pm on our Facebook page for a chance to hear from Lori Thomas, the Director of Workplace Culture & Wellbeing. Get ready to learn and connect!
#Midlandsafricanchamber #WellbeingPartners #powerhour #wepitchblack #JoinTheTribe