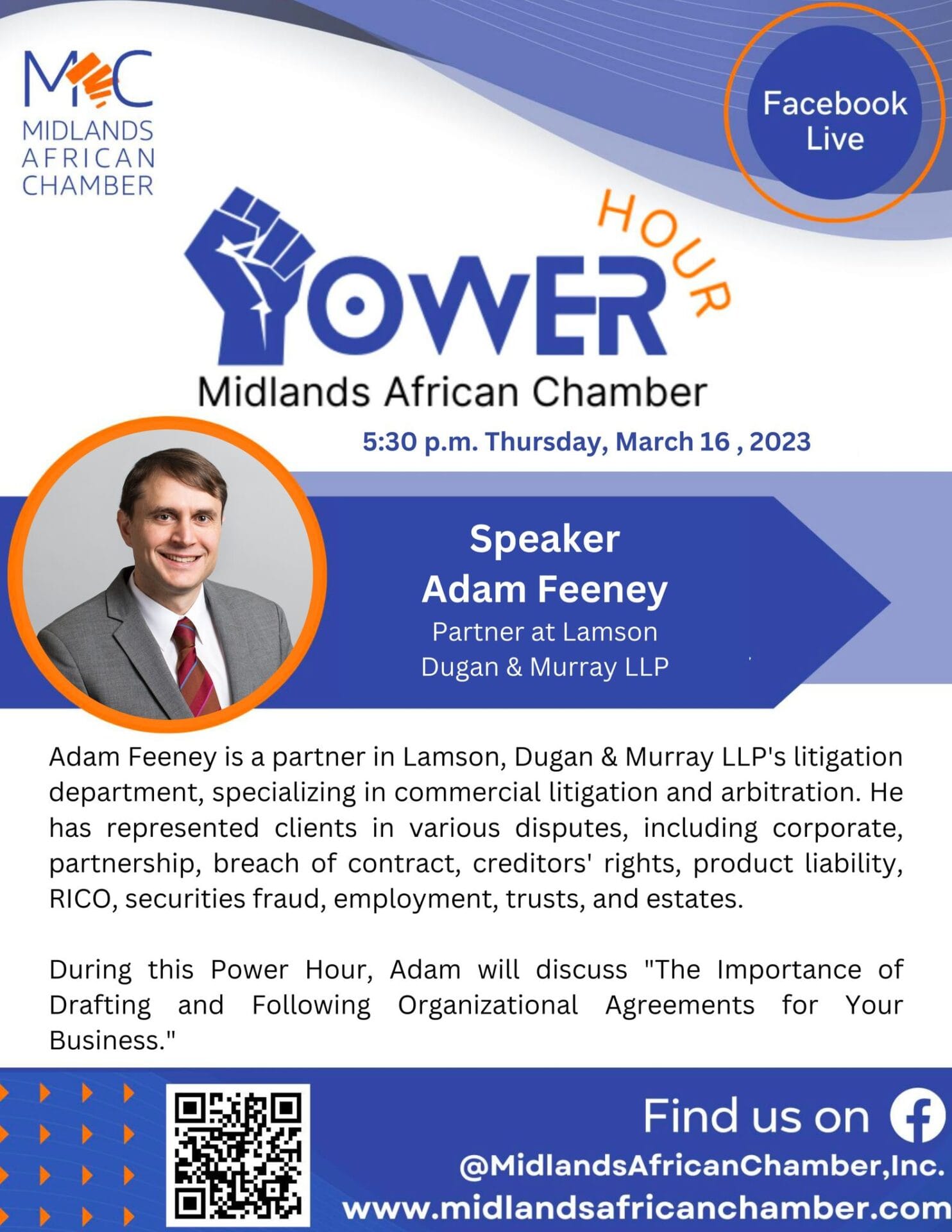 Power Hour – Importance of organizational agreements.
Join us at our upcoming Power Hour with Adam Feeney as the guest on Thursday, March 16, 2023, at 5:30 p.m. Adam will discuss "The Importance of Drafting and Following Organizational Agreements for Your Business."
Adam Feeney is a partner at Lamson, Dugan & Murray LLP in the litigation department. His area of expertise is commercial litigation and arbitration. Mr. Feeney has represented clients in diverse disputes, including corporate, partnership, breach of contract, creditors' rights, product liability, RICO, securities fraud, employment, and trust and estate matters. He has extensive experience representing clients in state and federal courts and before arbitral tribunals from various institutions, such as the International Chamber of Commerce, the American Arbitration Association/Center for Dispute Resolution, and the Financial Industry Regulatory Authority (FINRA). Before joining Lamson, Dugan & Murray, Adam practiced law in Hogan Lovells' New York City office's litigation, arbitration, and employment departments.
In addition to his legal career, Adam received a double major in political science and communications from the University of Iowa. He enjoys spending his free time with his family, cooking, hiking, and attending live music and films.