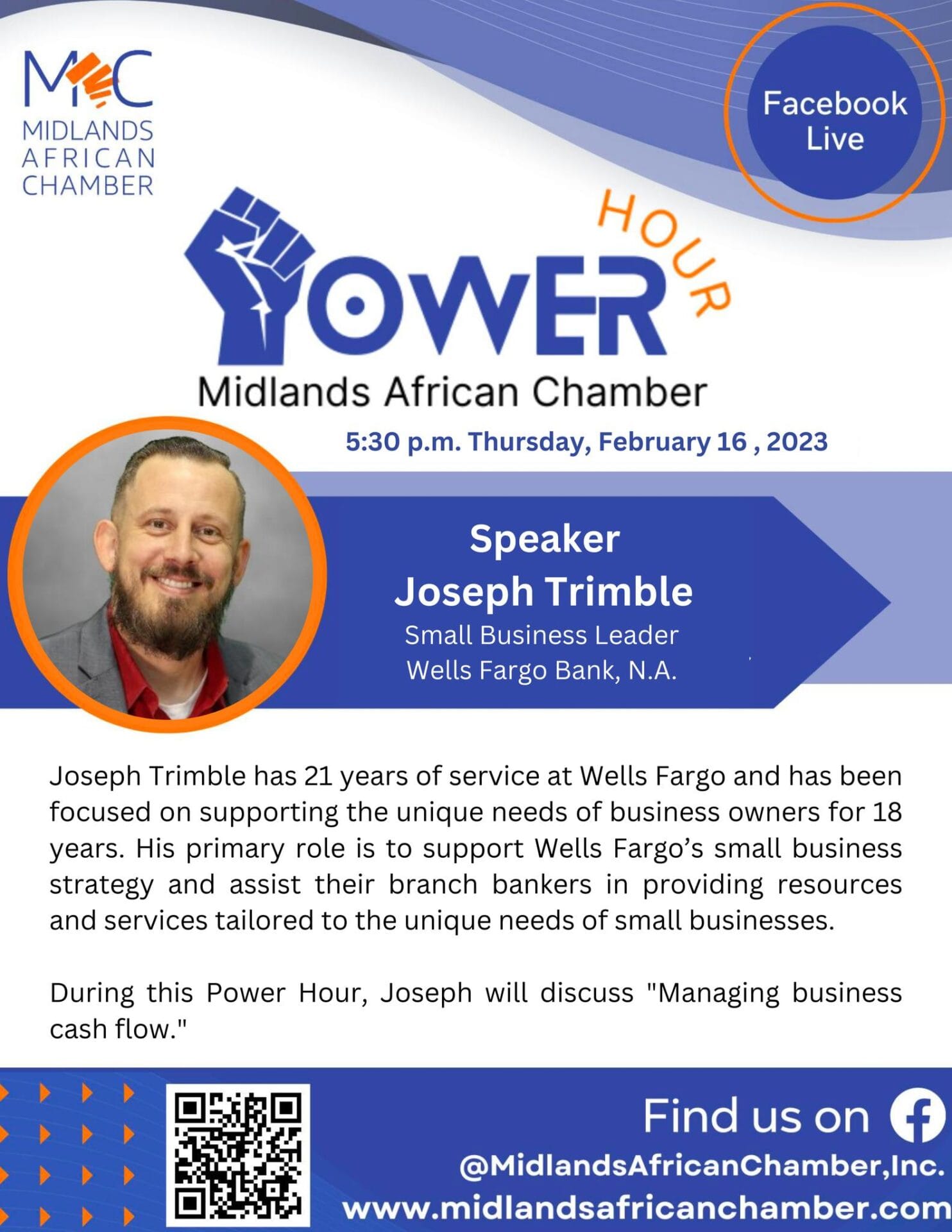 Power Hour | Managing business cash flow.
We're excited to have Joseph Trimble as the guest at our upcoming Power Hour on Thursday, February 16, 2023, at 5:30 p.m. Joseph will discuss "Managing business cash flow" with a focus on accessing capital and lenders' requirements.
Joseph Trimble has 21 years of service at Wells Fargo and has been focused on supporting the unique needs of business owners for 18 years.
As a small business leader, Joseph is privileged to support small businesses in our community. His primary role is to support Wells Fargo's small business strategy and assist our branch bankers in providing resources and services tailored to the unique needs of small businesses. He takes the time to listen and learn about their business and supports them in starting, managing, and growing it. Wells Fargo is a premier provider of small business guidance and financial advice.
I am also the board chair of the Albuquerque Hispano Chamber of Commerce and a board member of the Pacific Southwest Minority Supplier Development Council and the New Mexico Mathematics, Engineering, and Science Achievement (MESA).