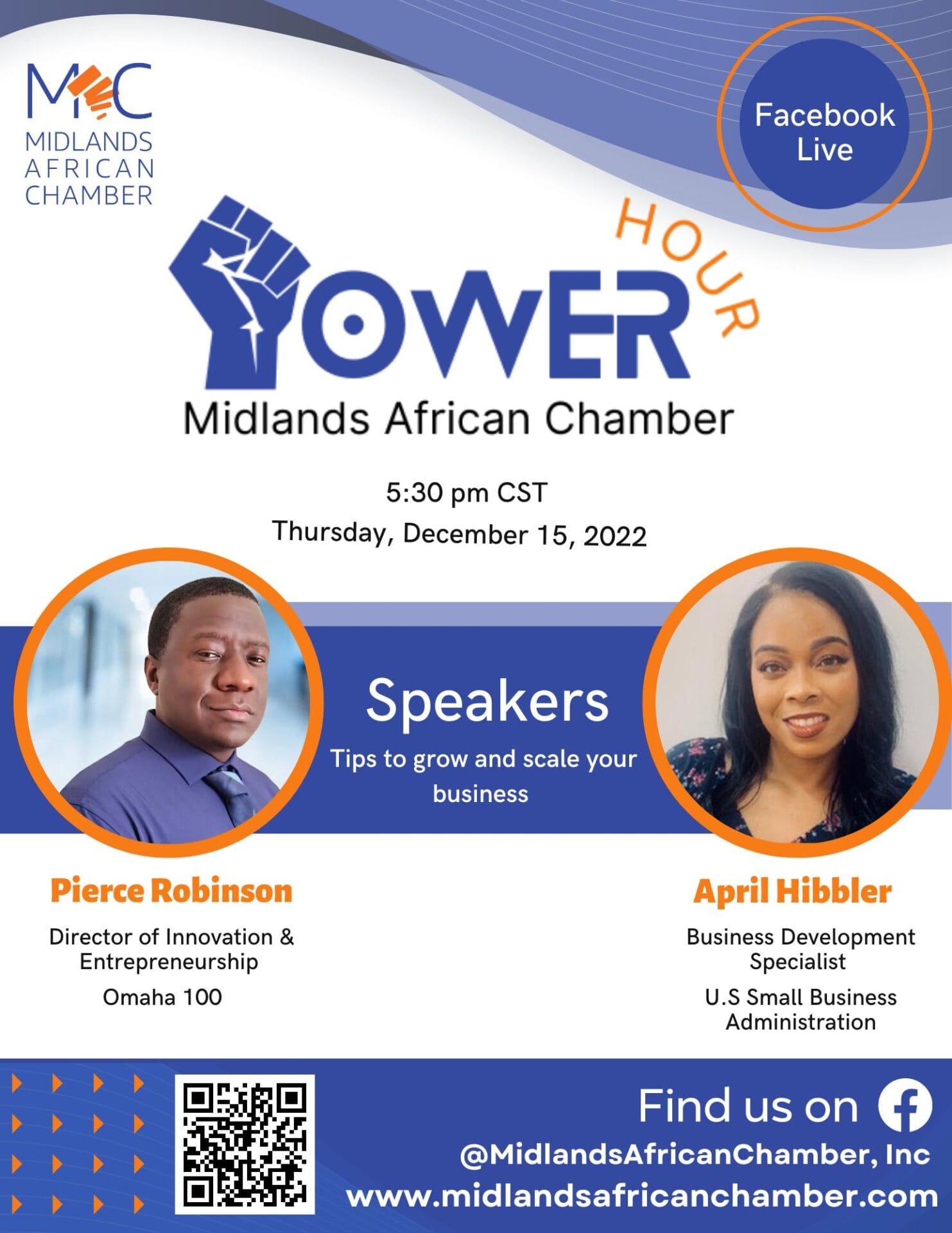 Power Hour
We're excited to have Pierce Robinson and April Hibbler as guests at our upcoming Power Hour on Thursday, December 15th at 5:30 pm.
Pierce Robinson is a technology entrepreneur and business innovation consultant specializing in strategic business development, research, and analytics. Pierce is currently the Director of Innovation & Entrepreneurship at Omaha 100. Omaha 100 works with the City and with nonprofit affordable housing developers to provide housing in targeted communities to increase the homeownership rate while revitalizing the community.
April Hibbler is a business development specialist in the SBA's 8 (a) Business Development Program in Nebraska. April's prior experience as an entrepreneur and business development consultant has strategically positioned her to truly understand and meet the needs of small business owners. SBA is the only cabinet-level federal agency fully dedicated to small businesses and provides counseling, capital, and contracting expertise as the nation's only go-to resource and voice for small businesses.
During this Power Hour, they will discuss tips to grow and scale your business.