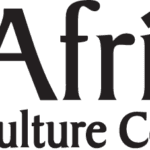 Website ACCNebraska African Culture Connection
Deepening connection with Africa's rich cultural legacy
JOB TITLE: Dance, Drum, and/or Visual Arts Teacher
LOCATION: Omaha, NE, and surrounding areas
ORGANIZATION NAME: African Culture Connection (ACC)
WORK TYPE: Part-Time (Independent Contractor)
COMPENSATION: $75/Hour
SUMMARY:
African Culture Connection (ACC) is a one-of-a-kind education program that serves K-12 in-school and after-school students. We are seeking a Teaching Artist to contract with us part-time and teach our curriculum-based programming in the Omaha metro area. Our program involves teaching any one or all three of the following specialty areas: West African dance, drumming, or visual arts. We offer a highly competitive hourly rate and will provide all the necessary training.
Through traditional West African dance, drumming, and visual arts, our Teaching Artists partner with schools and after-school programs in our area to advance our mission of empowering people of all ages with the knowledge and understanding that deepens their connection with Africa's rich cultural legacy and the global community. Due to the high demand for our program, we are adding to our team in order to expand our reach within the community. Our program is engaging and provides students with a unique and fun way to learn that extends beyond traditional classroom instruction. Being a part of our fantastic Teaching Artist team is a chance for you to make an extraordinary impact in our community. We welcome people of all backgrounds to apply.
WE OFFER:
·       Highly competitive hourly rate
·       All the resources and materials are provided for you to carry out the hard work you do!
·       Flexible hours
·       The ability for teachers, teachers-in-training, people with background knowledge in West African culture, artists, musicians, etc., to earn extra money doing something part-time that is fun and rewarding
·       Staff events and off-site team building. Join a dedicated team that loves what we do!
QUALIFICATIONS:
·       Previous Teaching or Childcare experience (preferred)
·       Prior knowledge or willingness to learn West African Dance, Drumming, or Visual Arts
KNOWLEDGE, SKILLS, AND ABILITY REQUIRED:
·       Interpersonal and communication skills that effectively share ACC's curriculum with a wide student audience
·       Ability to work successfully with a broad range of constituencies in a diverse community
·       Excellent knowledge and understanding of the teaching and learning process
·       Ability to provide instruction that reflects multiple perspectives and multicultural education
DUTIES AND RESPONSIBILITIES:
·       Teach the ACC curriculum according to the Teaching Artist guide and training
·       Plan lessons in advance and ensure all necessary materials are available
·       Collaborate with other Teaching Artists and participate in required meetings/training
·       Be prepared and punctual for all teaching sessions
·       Apply varied instructional strategies, including hands-on experiential learning, group discussions, demonstrations, and multimedia teaching aids to present subject matter to students
·       Stay up-to-date with ACC's goals and objectives, curriculum, teaching techniques, current trends, research, and materials of instruction
SPECIAL INSTRUCTIONS TO THE APPLICANT:
·       Qualified candidates are invited to submit a resume and a letter of interest specifying their areas of teacher expertise and interest in teaching within our program to [email protected]
·       This position is that of an independent contractor. The number of hours a Teaching Artist works is generally within their control, though classes must be taught per school calendars and availability
·       All ACC employees must undergo a background check before employment