Full Time
This position has been filled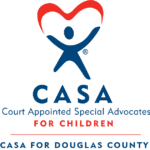 Position: Training and Education Manager
Reports to: Development Director
FLSA Status: Exempt
Hours: Full Time
OUR MISSION
Training, empowering, and inspiring volunteer advocates to improve the lives of abused and neglected
children.
OUR VISION
To provide a CASA Volunteer to every child in foster care who needs one.
OUR CORE VALUES
Diligence, Service, Inclusivity, Tenacity, Collaboration, Courage, Innovation
OUR CULTURE
We are ONE team. CASA creates a supportive, inclusive, and flexible environment where everyone feels
trusted, valued, and respected.
We are DRIVEN toward progress and growth. CASA is visionary, courageous, and outcome focused. High
value is placed on personal and professional development, and we embrace the process of change by
learning from our mistakes and constantly evolving.
Our VOICE is independent and impactful. CASA provides critical and transformative resources,
recommendations, and solutions. Empowering volunteers ensures children involved in the child welfare
system have a dedicated, passionate, and powerful voice advocating for their best interest.
POSITION PURPOSE
The Training Manager will be responsible for the implementation and ongoing development of the CASA
Training Program. The Training Manager should be a highly motivated and organized individual who can
speak to all audiences regarding CASA's mission and the role of the CASA volunteer
ESSENTIAL DUTIES & RESPONSIBILITIES
• Lead all pre-service training for new CASA Volunteers with the input and co-facilitation of other
staff
• Coordinate and provide ongoing training for volunteers to ensure they are meeting their
requirements for on-going/in-service education required by National CASA
• Coordinate any external training opportunities for which CASA Staff and Volunteers may be
interested
• Coordinate opportunities to partner with local and/or national trainers
• Maintain calendars regarding all training opportunities
• Identify and use methods to recognize contributions of CASA volunteers
• Assist in the assignment of cases
• Evaluate CASA volunteers during training for adherence and role fit for the program
• Create and manage the evaluation process for the training program to include assessing ongoing needs of the availability of training for the volunteer community
• Maintain thorough documentation regarding all training activities in agency's database
• Prepare reports at requested intervals
• Maintaining compliance to National CASA Standards
• Implementing new or changing standards from National CASA and Nebraska CASA
• Other duties as assigned
PROGRAM DEVELOPMENT
• Manage ongoing educational programming for staff and volunteers
• Development of long- and short-range goals and objectives for program growth and
development
• Assist with implementation of specific plans and activities for volunteer recruitment within Douglas
County
• Evaluation of program accomplishments, problems, and needs within Douglas County
• Curriculum building for CASA volunteer Pre-Service training using Talent LMS
• Curriculum building for ongoing education for staff and volunteers
• Attend case staffing meetings
COMMUNITY COLLABORATION
• Promote and attend community and partner agency events to actively build partnerships within
the community
• Partner with community organizations/businesses, etc. to leverage training opportunities for
CASA and the greater community
• Collaborate with Nebraska CASA and National CASA on training and education committees
DATABASE MANAGEMENT
• Participate in assigned work groups.
• Proficiency in Talent LMS
• Input all trainings in Optima database
PERSONAL DEVELOPMENT
• Complete CASA training as directed by the National CASA Association guidelines.
• Attend conferences, seminars, and meetings as requested
BUDGET AND COMPLIANCE
• Assist in the preparation of the training department budget with the Development Director.
• Monitor/Audit case management database to ensure information is accurate, consistent, and
streamlined for reporting and grant writing purposes
• Ensure adherence to standards of CASA Programs as set forth by National CASA
• Coordinate 90-day volunteer satisfaction surveys with the agreed upon evaluator
• Routinely monitor the satisfaction of CASA Volunteers through internal mechanisms
QUALIFICATIONS & SKILLS
• Bachelor's degree in education, teaching or related field or equivalent combination of education
and experience
• Fluency with Office 365 management tools
• Talent LMS experience a plus
• Minimum of two years training or facilitation experience
• Adherence to organizational Core Values
• Public speaking skills
• Successful experience in supervising/coaching individuals
• Highly organized in maintaining contact with volunteers
• Exceptional oral and written communication skills
• Exceptional organizational ability including personal time management
• High standards of integrity and ethics
• Team-oriented attitude a must
• Ability to work and make decisions independently and to be highly resourceful.
• The ability to manage conflict and work cooperatively with different types of personalities.
• Must be able to pass background checks (child abuse registry and criminal)
• Must possess a valid driver's license and insurance and have reliable transportation
BENEFITS
• Flexible work schedule
• Health and dental insurance
• Supplemental insurance available
• Retirement plan
• Generous sick, vacation, and holiday leave packages
• Parental leave & infant-to-work policy
• Inclement weather policy
• Mileage reimbursement
• Professional development opportunities
COMMITMENT TO INCLUSION & NON-DISCRIMINATION
CASA for Douglas County honors the dignity and value of all people, experiences, and perspectives. CASA
for Douglas County is an equal opportunity employer and does not discriminate on the basis of race,
color, religion, creed, age, sex, gender, pregnancy, national origin or ancestry, genetic information,
marital status, veteran status, sexual orientation, gender identity or expression, political affiliation,
disability, or any other characteristic protected by law.
HOW TO APPLY
Please email your cover letter and resume to Kimberly C. Barnes, Executive Director,
[email protected], no later than December 12th, 2022.