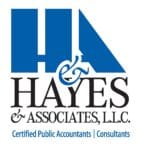 Staff Accountant
Hayes & Associates, LLC is seeking an experienced Staff Accountant to join our growing firm. The position would office out of our Omaha, Nebraska office, but offers great flexibility with the opportunity for remote working arrangements. This position will serve a diverse client base and is responsible for providing a variety of accounting and auditing functions in support of client objective within the audit, tax and/or outsourcing service areas.
Primary duties include, but are not limited to:
Performing audit fieldwork at various client locations including record verification, developing and completing audit program steps, and reading financial reports
Examines financial records, prepares reports and financial statements, results of operations, compliance reports, and internal control reports
Coordinates or participates in pre-audit planning for audit engagements, review of client accounting and operating procedures and systems of internal control
During tax season, assist with the preparation of federal and state income tax returns
Presents a professional image of the firm when interacting with the client
A CPA certificate or demonstrated ability to sit for the exam, including all required coursework, while not required, is a plus
This position requires minimal overnight travel as the majority of our clients are local.
We are seeking an experienced audit professional to provide quality work and can hit the ground running. The ideal candidate will:
Have a BS/BA degree in accounting required
A CPA certificate or demonstrated ability to sit for the exam is a plus
Perform audit, agreed-upon procedure, review, compilation, and preparation engagements
Lead the fieldwork portion of audits including substantive and analytical procedures
Review the adequacy of internal controls throughout an auditee, creating workpapers that support the findings and audit steps, development of solid recommendations and alternative solutions to issues identified during the audit
Assist in coordinating communications between the audit team and clients as it relates to requested documentation
Assist in planning, risk assessment, and preparation of financial statements
Ability to research technical accounting and auditing issues
Work with team to identify audit issues and provide timely solutions and consultation for our clients
Demonstrate excellence in communication skills, data gathering, analysis, reporting, and process improvement
Meet assigned deadlines or budgets and provide advance warning of problems
Be self-motivated and effectively work independently
Possess excellent client relationship skills and time management skills
Be organized with the ability to execute on multiple, concurrent client engagements
Familiarity with accounting and auditing software including QuickBooks, CCH Axcess, Engagement, and PPC are a plus
Please apply by using this link https://careerlink.com/job/1003-351/. For questions, contact LaTricia Harris @ [email protected].