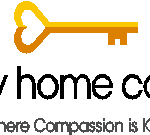 Website Key Home Care
Where Compassion is Key
Key Home Care is hiring for Full Time and Part Time caregivers and CNAs. Key Home Care has all shifts available!
Pay Starts at $16 an hour and goes up to $18 an hour! You must have a vehicle and insurance as well as be 19 years of age or older.
Call 402-909-6349 to apply Today!