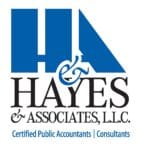 Senior Tax Accountant/Tax Preparer/Reviewer
Serving the Omaha metro area and surrounding communities for over 37 years and still growing strong!
As a qualified member of our team you'll be part of:
10th largest accounting firm in Omaha
4th largest diversity-owned business in Nebraska
Recipient of numerous awards, including recognition by the Omaha Chamber of Commerce and the United States Congress
CEO and founder Frank Hayes inducted into the Omaha Business Hall of Fame
We are seeking an experienced tax professional to provide quality work and can hit the ground running during tax peak season and beyond. The ideal person would have experience working with CCH Axcess software.
Responsibilities may include:
Tax preparation and review, with some accounting and audit functions.
Responsible for the preparation and review of federal and state income tax returns for U.S. and multi-state income tax returns for individuals, business entities, including consolidated and non-consolidated C-corporations, S-Corporations, Partnerships, Fiduciary, and Non-Profit Organizations.
The ideal candidate will have prior experience in a CPA firm with 3+ years of tax preparation and review (of varying complexity) experience. Would have experience working with CCH Axcess software, QuickBooks, Engagement and Checkpoint. Effective communication and serving as a technical resource to staff accountants, managers, and partners would be an asset and essential part of this role.
Qualifications/Requirements:
Prior Experience in Tax and Accounting Required
Prior Public Accounting Experience Required
Prior Individual, Corporate, Partnership/LLC, and other Income Tax Return Preparation Experience Required.
Bachelor's degree or higher in accounting or finance REQUIRED, CPA a plus
Prior experience as a Staff Tax Accountant or Tax Preparer in a tax department of a CPA or accounting firm environment strongly preferred
3+ years of tax preparation and review experience; partnership tax return preparation and real estate industry experience ideal
Exceptional attention to detail with perspective along with excellent organizational skills
Prior experience with professional grade tax and accounting software (Wolters Kluwer, Thomson Reuters, CCH Axcess and QuickBooks experience preferred
Must be a self-starter with the ability to work independently
Collaborate with managers on complex tax issues and projects
Adhere to the firm's written tax practice standards and the firm's procedures
Demonstrate excellent team skills, positive attitude and high ethical standards
Maintain confidentiality of client information and uphold IRS standards of conduct
Ability to work weekends during tax season
Experience with customer service highly preferred
Excellent Microsoft Office Suite skills required and experience with Adobe Acrobat is preferred
Please include a cover letter and salary requirements with your application https://careerlink.com/job/1003-350/ or send information to LaTricia Harris, [email protected].